Lagom Bistro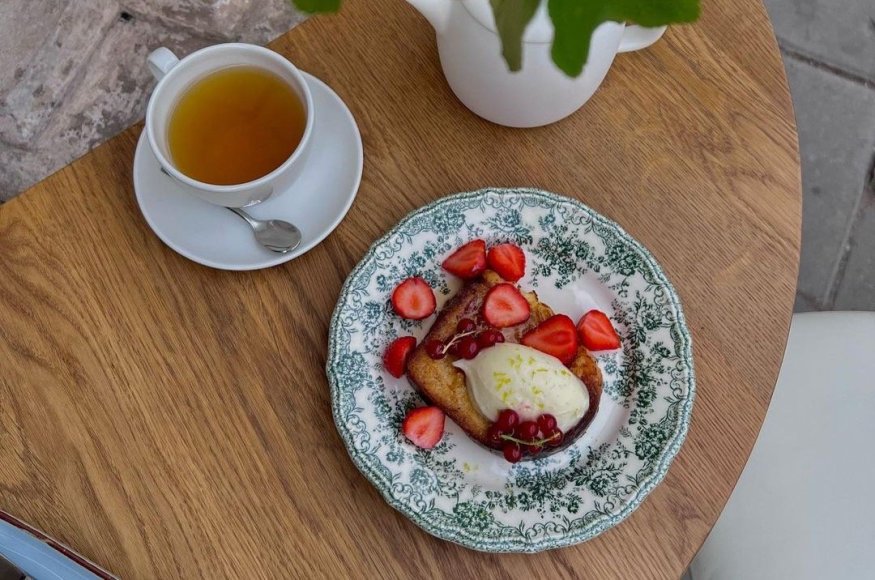 Restaurant archive photo. /Lagom Bistro Toast
A restaurant set up by a young Belarusian couple near Halle Market Vilnius has made a great addition to the food scene and they have interesting breakfast dishes on their menu, served daily until 5pm. Another interesting fact is that no matter which coffee you choose here, you pay the same price – you don't have to worry about that.
All Saints St. 7, Vilnius
Sandwich with mortadella, french toast
Backstage Cafe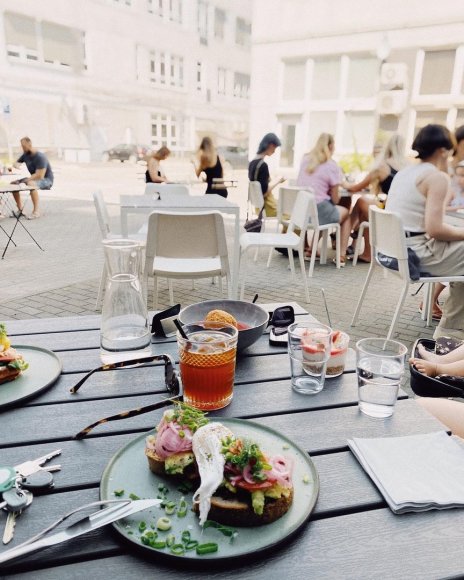 Restaurant archive photo. / Brunch at Backstage Cafe
Experienced coffee roasters and brewers have greatly strengthened their food division over the years, so it's not for nothing that fans of late breakfast rush to their first cafe in New Town and new cafes in Old Town. If you definitely want to get a table outside, you should probably go to T. Shevchenko Street, there is more space, and the whole yard is full of pleasant noise, dogs barking and children screaming. Everything is delicious!
T. Ševčenkos 16h-9 and Vokiečių g. 6-10, Vilnius
T. Shevchenko St: 8am to 4:45pm dd and 9am to 2:45pm weekends, Vokiečių St: 8am–2:45pm daily
"2 Chefs"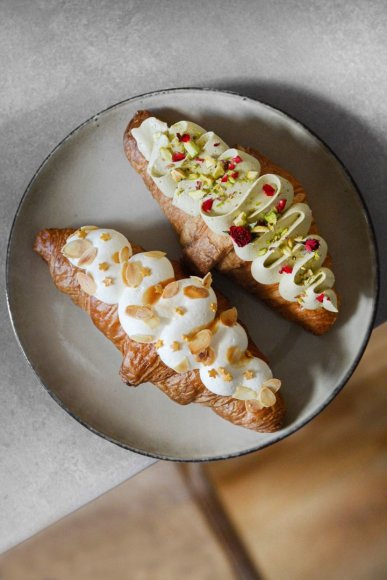 Restaurant archive photo. /"2 Chefs" Baked Croissants
who discovered The culinary studio was founded by the talented couple Martinas and Agnes, jealously guarding it as a great lunch spot, because there really is very little space here. Chefs who pay close attention to the quality of ingredients and the preparation of dishes also prepare wonderful, non-boring weekend breakfasts. They look delicious only in photos, it is worth visiting and tasting them yourself.
VI-VII 10 am-3 pm (Upto mid September only)
Sourdough bread toasts with curries, croissants
Special offer
*Additional operator service charge added when paying by phone. Meanwhile, paying by bank card will not cost you extra.
Subscribe

Login
Or log in
Enter your mobile number and we will send you the code
We have sent the code to the mobile phone number. Enter it